Description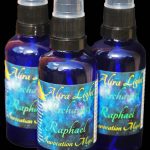 RAPHAEL ANGEL OF SCIENCE AND KNOWLEDGE
​
Archangel Raphael is credited with healing the earth and its inhabitants.
Raphael has many answers for you, but your responsibility to yourself and your body is to ask.
He can assist you in changing your lifestyle. The day sacred to Raphael is Wednesday
Raphael assists you to take control of your health and healing
Raphael is the Divine Healer
Invocation
I will work with the Angels to allow healing of body mind and spirit.
Cost $25 + postage