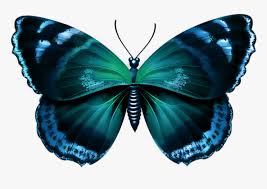 THE GIFT OF SEEING
Seeing is one of the most remarkable of the senses, because 'seeing' can be past, present, future and so much more
Seeing is as you would have guessed by now different for everyone, so stick with what works for you. If a process adds to your experience, fantastic. The more we learn, the more we know, the more we know the more we share, the more we share , the more the universe comes together
So first let's have a look at locate and activate
Location, the back of the eyes and upwards, pretty general really. In fact we have chakra centers, located behind the eyes, silver in colour, and once activated, that's it , no turning back .
If you place one hand in front of the eyes and one hand at the base of the skull, with time you may 'feel' a shimmer vibration .
Now, having connected on this level
Look up, rolling the eyes as far back in your head as possible
Trust me this will feel a bit strange at first and may actually be uncomfortable, another unused set of muscles, getting a workout
Keep at it, there's a whole lot to be gained here
Now once you can do this with no stress, the next bit is so easy, it's child's play
Simply, close your eyes and look up
Yep, that's it . done and dusted
However, as we go along I will introduce you to some processes that enhance the experience
To See,
Now this comes in many forms and dimensions
You may see a video playing in your head
Or images that float through
Or movie scenes
Or scenes from your life
Or words
The connections are basically endless
However they may, or may not be accurate or precise
This is a tricky little sense , and it often plays games with our mind
You may see a friend of yours , and think what the heck
But, it could be the person you are reading for has a friend with that name, or it could be the experience is the answer, or you need to check in with that friend
Seeing is the most frustrating of all the senses at times, because it may be fleeting , and past present and future rolled into one
Also it is hard not to simply blurt out what you see, at odd times. I have learned the hard way, not everyone wants to know what you see, or even believe in the sight so to speak
Discretion is a tough learning curb
I get what I call snapshots , little postage stamp size images that float in and out, very quickly , a bit like , can't catch me
When we use the psychic sense of seeing, we open up a huge doorway to other dimensions and realities
I never question things I see now, as time has taught me there is always something behind it
One of my favorite things was people watching, sitting in a park or public place and 'seeing' who passed by
It is fun to see the different things that pop up around people, colours, children, animals, places. Now I do know some people run up to strangers and deliver the messages they get, not this little black duck
If someone comes to me for guidance, fine, if not, for me it's crossing a personal boundary
We need absolute ethics with opening our psychic centres. When they are all open and revved up, we personally will never be the same
And so, each of us need to develop our own personal ethics.
HIGHER SIGHT
This is an amazing sense that simply expands and grows, sometimes in its own way. However, there are ways to reach higher levels, such as Past Life, Remote Viewing, Projection into other realms
Hey, I get some of these are not for everyone, and not everyone reaches these levels, it can be a choice. Like not everyone wants to go to University, and are comfortable with our level of education
The art of seeing is a bit like that
Now, we will however, take the next step, and you can see where it takes you, and chose your personal direction
It's way to easy , and some of us do this naturally so many times a day. Subconsciously linking with the great universal mind.
Having focused on the area around your eyes, LOOK UP
Yep, that's it, easy as
As you focus up, you will become aware the head area feels to expand, just keep flicking those eyes UP
You are now in a space to receive information .
So having located and activated, let's practice
Think of a friend or family member, see what is happening around them, you can confirm later
See, if you can send them a thought , a simple ring me or a word repeated over and over
Now I find it most rewarding to play this 'game' with friends. Have someone to share the experience
Send them a thought, have them call you back and confirm, then have them send you a thought.
These thoughts may come as images
Or you may like to have them pick up something and focus on that , vary the game to allow your sense to grow
This is a precursor to remote viewing
Now if you wish, you can tune in and get a quick glimpse of your day, ask for direction. Now, I am not a shopper, so I sometimes have a quick look at what I want before heading out, and nine out of ten times, I head straight to where it is , easy as.
I know when I have to go , right now to a particular shop, I admit to being an op shop addict in a way. I have a favorite Salvation Army shop, and there have been times when I have seen exactly what I need, and made the long suffering husband do a runner , and yes there it is
As with everything practice , practice, practice
Validate, validate, validate,
Validation creates confidence
DAWN AND SUNSET
These are two of the most significant times to restore and re-activate the vison centers, both physical and psychic
As we are aware it is foolhardy, [to say the least,] to gaze at the sun
However just as the sun wakes up and retires for the night, are moments of pure magic
A time when it's possible to walk between the worlds
Sit out in a space that brings you peace, this can be the beach, a park, your own backyard. The place is not important the act is
Face the rising or setting sun
Close you eyes and slowly relax
Taking long slow breaths
Become aware of what you "see" lights , shapes whatever
Just gently observe , don't push anything, hold no expectations, just be in the moment
After a few minutes open your eyes and continue to gaze at the sun
Become aware of what you see, what you feel
This simple act can
Re-vitalize you for the day ahead
Relax and destress after a hectic day
EXTENDED VISION
As we are aware, we only use a fraction of our sight
We 'see' from the center of the eye only. That is our point of focus
However there is definitely more to 'see'
Have you 'seen' something out of the corner of your eye? A flash of light, a figure and they disappear when you attempt to focus on them?
These are seen with extended vision, using the whole eye
Now this is not easy to change
However the following exercise, done regularly will extent your range of vison , both physical and psychic
Relax and get comfortable
Relax your eyes for a few minutes, this can be as simple as closing your eyes
Open your eyes
Look as far to the right as you can, without moving your head
Hold to count of 5 then come back to center
Look as far to the left as you can, without moving your head
Hold for the count of 5, then come back to center
Look up, as far as you can, without moving your head
Hold for the count of 5 then come back to center
Look down as far as you can, without moving your head
Hold for the count of 5 then come back to center
Now looking straight ahead 'see' if the range of vision has grown
Repeat this process about three times
Each time noting how much further you can see
By training the eyes , we open the line of vision to include so much more
VISION VERSIS SEEING
Is there a difference between 'seeing ' and 'vision' ?
Mostly, I would have to say absolutely
To See, we use the physical eyes and the focus is outward
Vision always the 'inner eye' to focus and connect, allowing extended understanding of things not yet formed in the physical world. When someone is born blind or loses their sight, it is a natural process for them to become more focused on the inner self. Other senses are heightened and take over, so to speak. So, it is between seeing and vision, when we close our eyes, our inner vision switches on. This is a totally natural progression, we don't have to do a thing. By now you should be getting the picture about just how natural this psychic stuff is, and the fact is we really don't need to mess with it much, just tune in to our own rhythms.
Think , meditation, eyes closed, then the breathing pattern, then vision slips in and does its thing , easy as. Mind you vision is not always a persons strong point, some simply don't actually 'see'. They feel, or know , this is all still inner vision
When we close our eyes, we open the doors for another awareness to take place. The distractions of seeing is closed out and we are able to centre and focus
EXERCISE
Try this a few times and it becomes a fun activity with friends or a lesson in awareness
In a crowded area, shops , park, beach whatever, choose a colour
Set a time for say, ten minutes
Have everyone focus on 'seeing' that one colour as much as possible in the time given
Time up, compare what you have seen
Now close your eyes and allow the images to come, how much more do you see, how much clearer is the detail, do you now notice small details… like the writing on cup
What this exercise accomplishes is two fold
Activated vision and recall
Extends awareness of your surroundings
Try not to do more than two colours a session, until you are more experienced
Travelling on a bus or a train
Consciously see the other passengers
At home, close your eyes and recall
Do you 'see' what you missed with open eyes?, mostly have fun
Being to serious makes it a chore not a learning game
EATING THE SUN
The Sun is an amazing energy source, that not only gives us a daily shot of Vitamin D, but tunes us into the Universal energy on very deep levels
This simple Shamanic Practice does so much to align your Spirit and heal your Soul
EACH MORNING JUST AFTER SUNRISE OR BEFORE IT GETS TO BURNY
☐ SIT QUIETLY FACING THE SUN
☐ TAKE SOME SLOW GENTLE BREATHS
☐ CLOSE YOUR EYES
☐ ALLOW THE COLOURS AND PATTERNS TO EMERGE
☐ RELAX FOR AROUND FIVE MINUTES
☐ TURN YOUR HEAD TO THE LEFT, SO THE SUN FALLS ON YOUR HEAD, BEHIND YOUR EAR
☐ AS THE HEAT OF THE SUN BEGINS TO WARM YOUR HEAD, EXPAND YOUR SENSE OF HEARING
☐ TURN YOUR HEAD TO THE RIGHT, SO THE SUN FALLS ON YOUR HEAD, BEHIND YOUR EAR
☐ AS THE HEAT OF THE SUN BEGINS TO WARM YOUR HEAD, EXPAND YOUR SENSE OF HEARING
☐ LOWER OUR HEAD TOWARDS YOUR CHEST, ALLOWING THE SUN TO WARM THE TOP OF YOUR HEAD
☐ THEN COME BACK TO FACING THE SUN WITH YOUR EYES CLOSED
☐ MOVE THE EYES IN AN ARCH FROM THE LEFT ..UP…RIGHT , THEN REPEAT A FEW TIMES
☐ GENTLY OPEN YOUR EYES
☐ TAKE NOTE OF HOW THINGS APPEAR FOR THE NEXT FEW MINUTES
☐ YOU MAY EXPERIENCE A HEIGHTENED SENSE OF VISION
☐ YOU MAY SEE THE LIFE FORCE OF PLANTS
☐ REMEMBER THIS IS YOUR EXPERIENCE AND WHAT YOU NEED WILL BE